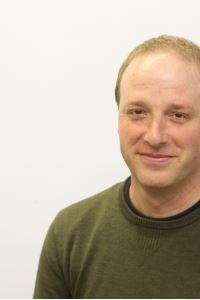 We don't usually lead or organise walks directly, but we're making an exception for philosophical walks.  Our second one, on 'Nature and the Good Life' was on Saturday 22 September, 10:30 a.m. till we finished talking in The Pub.  Details below: you can download these details as a pdf here.
This follows the success of our first philosophical walk, on the summer solstice, which was part of the Festival of Ideas.
The linear walk will begin at the entrance to the Top Brink car park, on Lumbutts Road, at 10:30 a.m.  (Get there by walking up from Todmorden, or get someone to drop you off there, or join a group of us at Tod bus station to catch the 10:10 T6 bus)  We'll stroll along the ridge and descend eventually to the canal towpath and some more philosophical chat in the pub called The Pub (3 Brook St, Tod, OL14 5AJ).
The organizer is Alan McDonald, alanpmcd@gmail.com, phone 07767147665.  Don't hesitate to contact me with any questions.
We'll talk as we stroll (at an easy pace).  We are lucky enough to be accompanied by practising philosopher Dr Paul Knights, who lives in the Upper Calder Valley, and does postdoctoral research as a British Academy Fellow at the University of Manchester.  Here's his outline of some things to talk about as we walk, drink and reflect:
What is the good life for a human? What role does nature have in our well-being? How can natural landscapes best be managed to contribute to us living good lives?
During this walk we will reflect on the good life and the role of nature in our well-being.  Our walk through the landscape will help our reflection; landscapes such as the South Pennines are increasingly the focus of policy demands to deliver public goods – contributions to societal well-being – in return for the public subsidies received by land managers. In addition to food from livestock farming, natural landscapes will be expected to deliver improved flood mitigation, carbon sequestration, biodiversity and opportunities for recreation. Underpinning this policy shift is the assumption that changes to the way natural landscapes are managed can benefit people – improve their lives – in a range of ways. This will change both the way the landscape looks, and how we relate to it. As we walk through the landscape we will think about the variety of ways our environment contributes to our well-being, and in doing so engage with that most ancient of philosophical questions: what is it to live a good life?