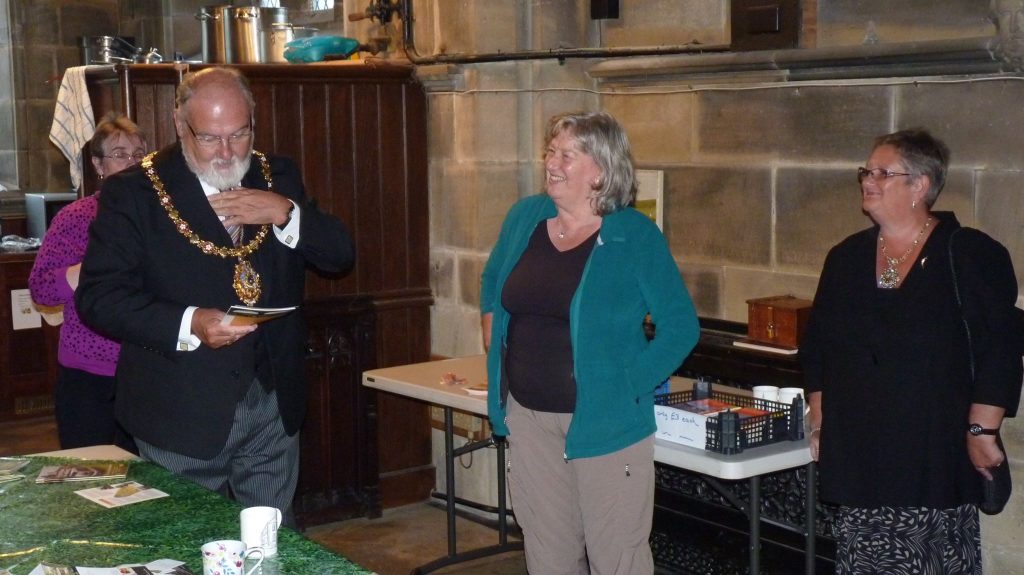 As  a 'Walkers are welcome' town we make an annual return and our 'mentor' does an accreditation report: here they are for 2017.    Full details on our Walkers are welcome page.  We're part of a group of such towns in the upper Calder Valley in the Heart of the Pennines.

Here's our latest newsletter for Summer 2017, and here are our previous ones.
TodWalkers is a group of enthusiastic walkers based in and around Todmorden West Yorkshire, officially formed in March 2015.  We have a constitution (copy here), some people to form a Committee (chair, vice-chair, s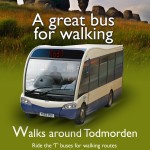 ecretary and treasurer). The present Chair is Nick Littlewood, Vice Chair Robin Asby, Secretary Penny Marrington.
Our first project, 'Bus walks',  resulted in a handsome booklet that's on sale.
The aim of TodWalkers is:
to encourage recreational walking in the Todmorden area, both for local people and visitors
to campaign for better facilities for walkers, including the adequate maintenance of existing footpaths/bridleways and the creation of new footpaths.
In meeting these objectives, TodWalkers will as much as possible seek to encourage the use of public transport.
Our work will be in the form of projects.  See the rest of this website for more details of our current projects.
To become a member of TodWalkers, please contact Penny at penelope.marrington@sigmatwo.co.uk . We'll send you a form to fill in – and membership is free.
---

Walkers in Tod should be aware that the canal towing path from Littleborough to Sowerby Bridge has been eroded in many  places and there are closures along the route where you have to leave the path. However, the route is now clear for walkers, cyclists (and boats) from Todmorden to Hebden Bridge. There is a major landslip which blocked the Pennine Bridleway on the London Road above Harvelin Park, but that has been cleared from the bridleway and the track is being made good. There are still other minor slips along other paths – so take care!
Rapid progress is being made in the repair and restoration of the Rochdale Canal towpath. If you would like to help, please contact Jon Stopp for details of what you could do, where, and when.
jon.stopp@canalrivertrust.org.uk
 If you come across any local paths that need repairing, please could you contact us at hello@todwalkers.org.uk